We are back to on site meetings at St Davids Church on 12 Mile in Southfield for a few meetings.
Check your Tapas newsletter or the website for information. St Davids has completed all renovations giving us a large, clean space to do asana, meet and have refreshments.

June Picnic Meeting
June 4
@
11:00 am
–
1:00 pm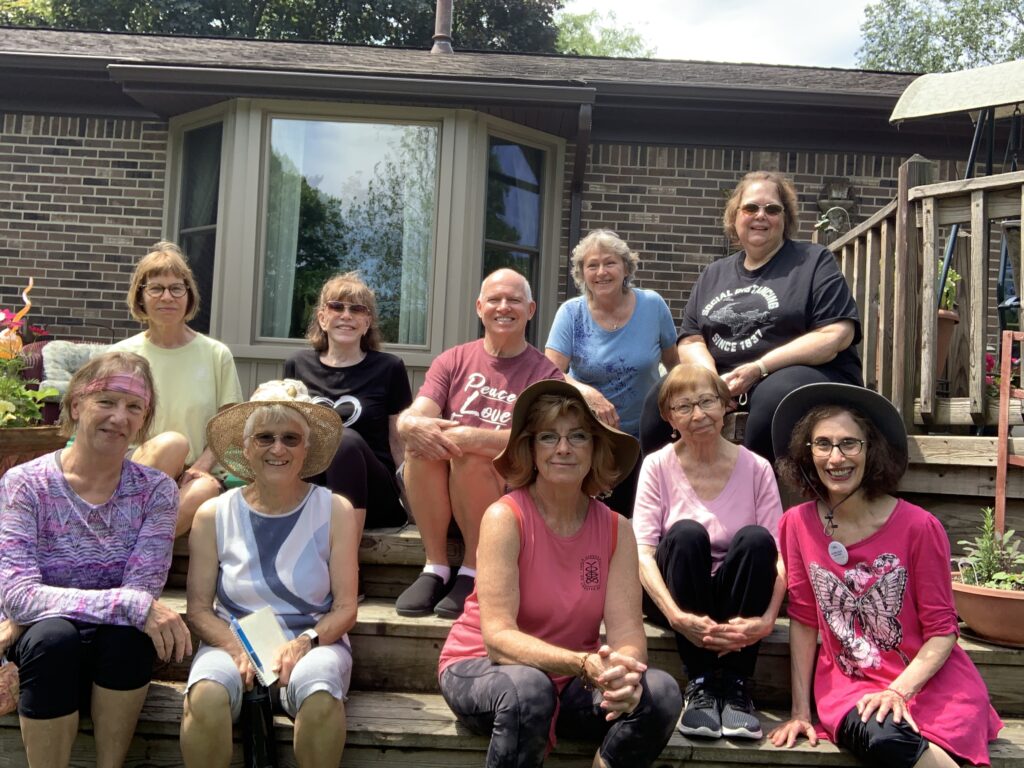 Yola Johnson has volunteered her home for our June picnic.
Location: 21342 Knudsen Dr., Grosse Ile, MI 48138.
Waze or any other GPS applications will be useful to arrive at the house. (Note that we live on Drive, Ct or Street will get you to a different house)
We live on an island in the middle of the Detroit River with access to the island using 2 bridges. Both bridges are open however one bridge is a toll bridge (north end of the island) at a one-way price of $2.50 and the other bridge is a county free bridge. The free bridge is about 3 miles south from the pay bridge. We have a good size yard to be able to do yoga outside so bring your mat and a dish or two to join in on the potluck. Drinks and salad bar will be provided.
Yola's phone is below if you need to contact her for further directions. We will do a round robin asana practice and then have a wonderful lunch with foods brought by members. We will post on the website BLOG who is bringing what to the feast. Please Contact Char V, President. With your dish of choice to bring and she will get the list posted or answer any questions you might have. Char 248-535-3101 or fitnessfan1@mac.com
Hospitality will provide plates, napkins, cups, and such. You can also check with Yola at 734-512-8916
---
Join Zoom Meeting:
https://us02web.zoom.us/j/89950974845?pwd=K0dNa3Q1ZVRTNHZ5R1g1Vi82aFJ2UT09
Meeting ID: 899 5097 4845
Passcode: Queen
Related Events