$15 per class / $65 for the whole day | Ticket sales end at midnight on November 3.
Check-in begins at 8:30 am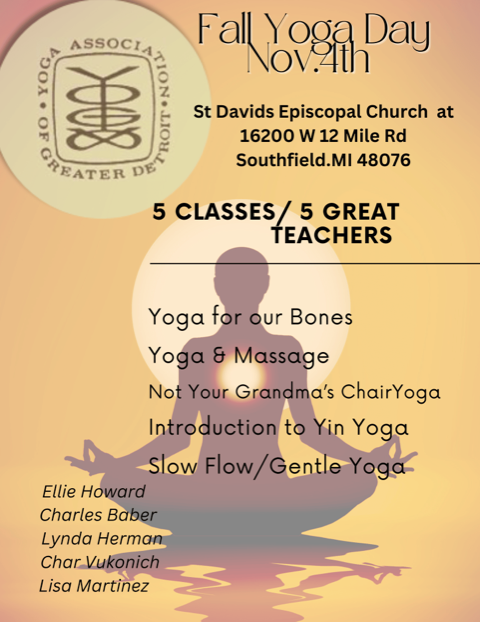 Class Lineup
Suitable for all levels. Please have a yoga mat, blanket, strap and blocks with you if possible. Some limited props may be available.
Bones provide the structure for our bodies. The adult human skeleton is made up of 206 bones reinforced with calcium. Bones work with muscles and joints to hold our body together and support freedom of movement. These include bones that are long, short, flat, and irregular.

About Ellie

I am Ellie Howard, I have a Master's Degree in Education with the focus on adult learning. Over the past 56 years, I have studied Yoga on 5 continents and taught Yoga in the U.S. and in China. My classes today are filled with healthy adults who want to keep their body moving.
This class is suitable for all levels and will present modifications if needed . Enjoy a yoga class combined with gentle massage. Experience the mind body spirit connection in this class. Gentle touch will be used as you melt into yin poses and focus on your breath. I will get your permission before any touching.

About Charles

Charles has been practicing yoga since the age of 17 And has been an active member of YAGD since 2001. He also has attended most of our yearly retreats on Lake Michigan. Charles has taught yoga for more than 35 years. Currently teaching in Livonia at the Livonia Recreation Center.
Gentle yoga practice in the chair with an infusion of Tai Chi. Bring a mat and yoga strap. For all levels.

About Lynda

I began my teaching career substituting for June Lee McCarthy, my first teacher. June introduced me to yoga and I was hooked. Fast forward to 2019 and after full- replacement knee surgery I discovered "adaptive" yoga. I also teach aqua yoga in a therapeutic pool in Westland.
Yin yoga targets the connective tissue of the joints as opposed to the muscles in other styles of yoga. Introducing longer holds to allow for a deeper dive into your ligament's and joints. Yin yoga can help you gain greater flexibility and self-awareness by helping you find the stillness within your poses. Bring 2-3 blocks, blanket and a yoga mat.

About Charlene

As a lifetime practicing yoga student/teacher I have seen the positive affects yoga can have on the body and mind. My goal is to help others, through their yoga practice achieve the best possible movement, breath and quality of life. I am certified in many styles of yoga and am the current president of The Yoga Association of Greater Detroit.
Exploring a gentle variety of poses, held for short periods, finding breath and movement as one. Allowing the body and mind to find connection and inviting self-love.

About Lisa

Hi, my name is Lisa. I found a love for my yoga practice many years ago and knew that one day I would share this with everyone. I am mother of two wonderful children, I have an amazing supportive hubby who attends many of my classes and we love to camp, kayak, bike and enjoy nature. We have two amazing fur babies, Lilo (Frenchie) and Lucy, (Aussie) who stole our hearts.

I hope to encourage and change lives the way yoga has changed and enlightened my life.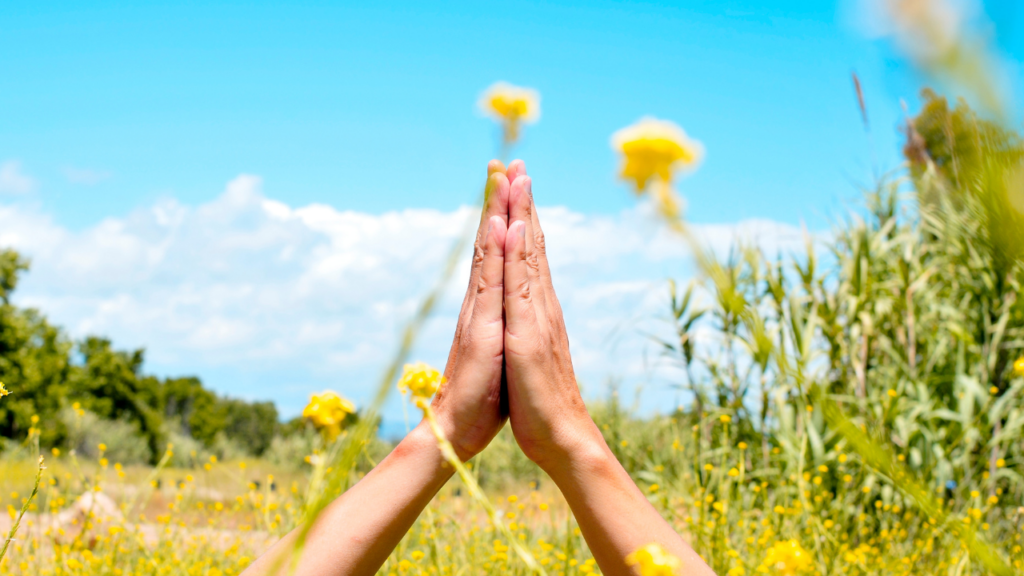 Yoga Day