We are back to on site meetings at St Davids Church on 12 Mile in Southfield for a few meetings.
Check your Tapas newsletter or the website for information. St Davids has completed all renovations giving us a large, clean space to do asana, meet and have refreshments.

YAGD Annual Retreat – 2019
September 19, 2019

-

September 22, 2019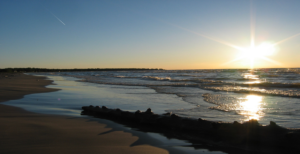 Lazy Luxury by the Lake
Are you ready for that lazy luxury by the lake? September 20-22 will be here sooner than we think. All retreat activities are optional which means you can laze by the lake as your whim dictates. You can also book a service from our member massage therapist, Cheryl Dodge, who will be offering 15 or 30 minute stretch sessions, 15 minute chair massages, and table massages of 30, 60, or 90 minutes duration. Cheryl will be taking advance reservations. Sign up early to snag your preferred time. If you've already registered, watch your email for more information.
Arrival on Friday is any time after noon. The activities start at 4:00 with a class taught by Doris Sheikh and able assistant, Audrey Pleasant. Patti Nevin is organizing a no-host dinner for us at the Windjammer in Lexington. The day will close with a restorative class taught by Lynda Herman.
Jennifer Lenders is our Saturday presenter. She will be teaching a two hour morning class called Yoga and Guided Visualization for Immune System Support. The afternoon class, also two hours, is Ayurvedic Yoga and Yoga Nidra: Balance Through the 5 Elements (Earth, Water, Fire, Air, and Space). Jennifer is a C-IAYT professional yoga therapist.
A new experience! Cheryl Dodge ERYT200 will be treating us to a group sonic meditation session before breakfast on Sunday morning. Ease into your day with this reclined or seated meditation which will include yoga, breath, intention, and meditation. Sunday morning will also include two hours of instruction by Char Vukonich. Her class title: Functional Movement Impact on Yoga Practice. Sounds intriguing! For the last event of the weekend, Sherry Stone is organizing a no-host lunch in Port Huron at Freighter's Restaurant.
Lots to be learned and lots to be enjoyed this year. Are you wishing you'd registered? Attending the retreat for the day is an option, as is asking to be placed on the waiting list in case someone cancels. Contact Sharon at YogaSharon@Hotmail.com or (210) 861-8161 for information. Don't wait until the last minute as we will be turning in our attendance list in early September.
For the retreat committee (Ruth, Sherry, Jan, Patti Nevin and Sharon), Sharon Holcomb