We are back to on site meetings at St Davids Church on 12 Mile in Southfield for a few meetings.
Check your Tapas newsletter or the website for information. St Davids has completed all renovations giving us a large, clean space to do asana, meet and have refreshments.

Fall Yoga Day
November 6, 2022
@
9:00 am
–
4:00 pm
Classes & Instructors
See below for a breakdown of the classes offered and info about our instructors for this year's event.
Hips, Knees & Shoulders
9:00 AM – 10:15 AM
This all-levels class is designed to let you explore postures that increase strength and flexibility to all the
major joints, creating stability throughout the body. Whether you have minor strains, arthritis, recurring
injury, or are post-PT, this class can help in sustaining your stability, endurance, and strength while
helping prevent recurring injury or strain.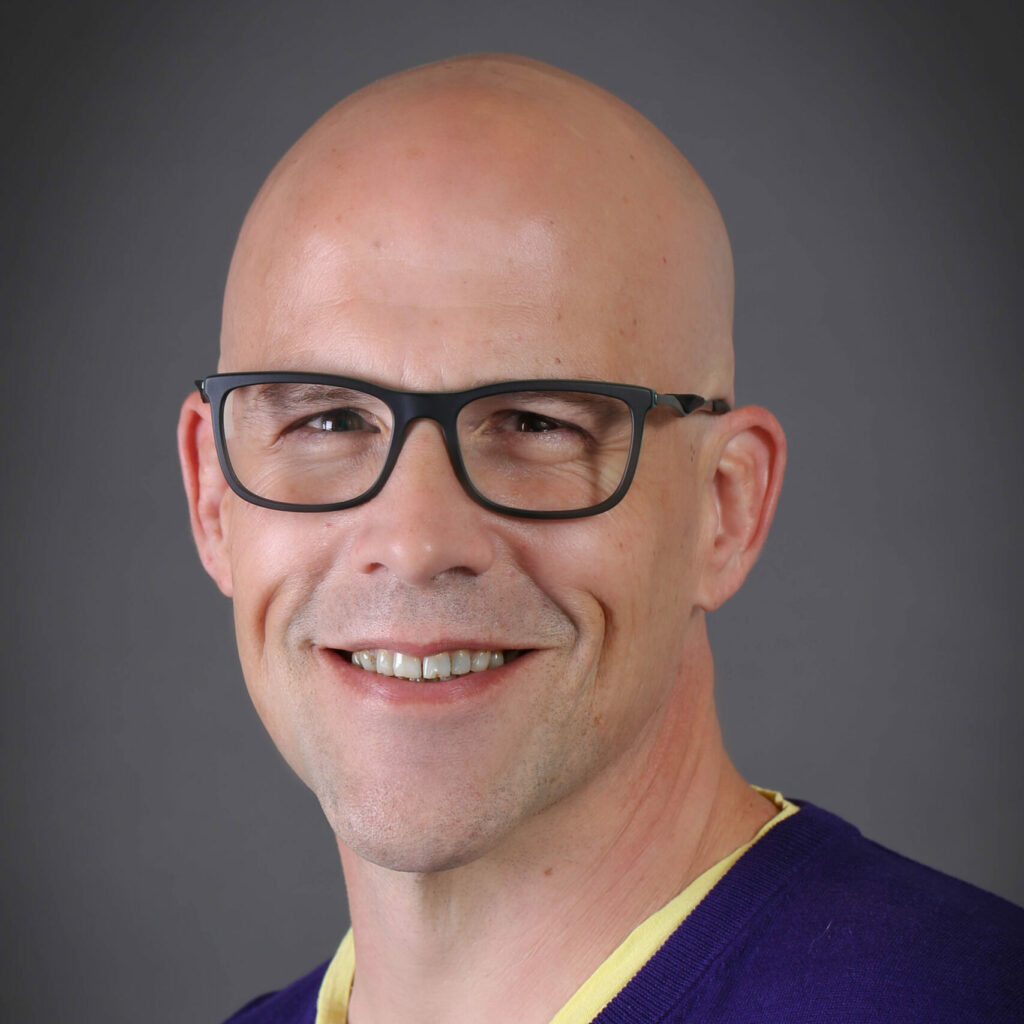 THE INSTRUCTOR
Ken Aubuchon PFT, ERYT 500, Wellness Coach
Born and raised in Ferndale, yoga has been part of Ken's life since he was very young. He practices and teaches Hatha yoga. He's never followed trends of western styles. Ken spent 25 years studying on his own, before starting formal training. "Hatha gives a person the opportunity to listen to their bodies, and adapt the asana to their bodies, with consideration to injuries, or other issues that they may be experiencing." Ken is the new owner of Namaste Yoga Studio.
---
Myofascial Release
10:30 AM – 11:45 AM
Join us for this special Myofascial Release class where the focus will be the fall season. We'll be
releasing stress tension and tightness along the Lung & Large Intestine Meridians.
New to Myofascial Release? Think of it as giving self massage. With the use of special tools (balls,
blocks etc..), we're able to target common tight areas of the body all by ourselves by applying
therapeutic pressure to the muscles and fascia, all without having to visit and pay for costly massages.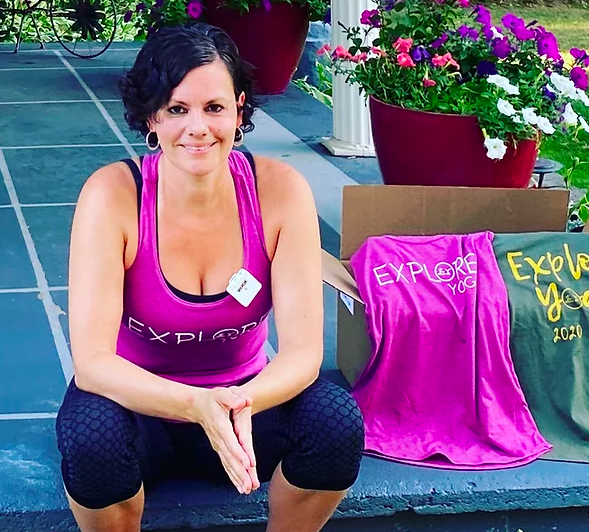 THE INSTRUCTOR
Amy Satterfield
Amy Satterfield is the owner of Explore Yoga studio in Troy, MI. Amy is an anatomy inspired teacher with a diverse yoga & fitness background. Over the years, Amy has worked with hundreds of veterans, children, special needs adults, athletes, and people with various injuries. Amy is an E-RYT 500 level teacher and has additional specialized training in Anatomy, Sports Performance & Recovery, Yin, Women's Health, Meditation, The Nervous System Myofascial Release, Spine and Posture Health and Mental Health & Wellness.
---
Chairful Yoga
1:15 PM – 2:30 PM
Can't get down to the floor? Bring the floor to you!
Experience the many benefits of yoga without having to get up and down from the floor. This class is
designed for anyone with mobility challenges or who sits in a chair for long periods of time.
Postures and breathing exercises are performed while seated, or standing, with the aid of one or two
chairs and props, and focus on balance, strength, flexibility, range of motion and concentration. Benefits
include better digestion, sleep and focus; stress reduction and pain management.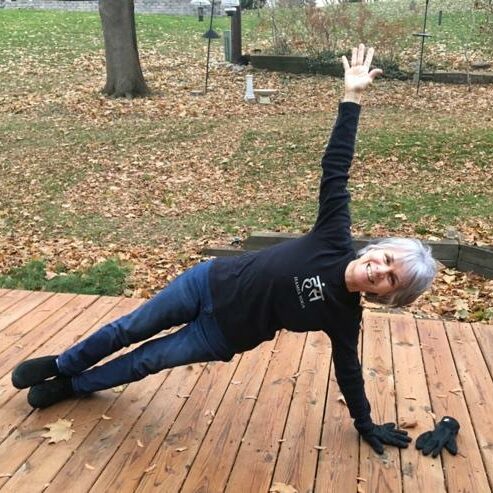 THE INSTRUCTOR
Jill Dunphy, CYT200, CMW
Jill Dunphy has been a student of yoga since 1999, completing her 200 hour certification in 2008 from
the Clearlight Yoga Shala at Updog Yoga in Rochester, Michigan. She simultaneously completed a
certificate in Complementary Medicine and Wellness from Oakland University that same year. She has studied yoga anatomy and therapeutic applications of yoga with Doug Keller since 2012 and with Judith Hanson Lasater and Mary Richards since 2014. She received her Relax and Renew™ restorative yoga certification in 2017. She also studied adaptive yoga with Matthew Sanford and Mindy Eisenberg, and has been teaching adaptive yoga for Yoga Moves MS since 2014. Jill's practice and teaching styles have evolved to reflect the experience and wisdom of aging. Injuries and chronic pain led her to specialize in gentle, adaptive, chair and restorative yoga, as well as the Buddhist meditation techniques of loving kindness (metta), Lo Jong and shamatha/vipassana.
---
Interoceptive Yoga Class
2:45 PM – 4:00 PM
Interoception is a felt sense of what's going on throughout the body, it provides a connection between an individual's feelings, the mind, and the body. Throughout this choice-based practice yogis will be asked to notice and feel what is happening within their body and modify each pose to their individual
needs. After the physical practice, yogis will have a chance to create a body map of their experience
with art or journaling. The class is appropriate for all levels.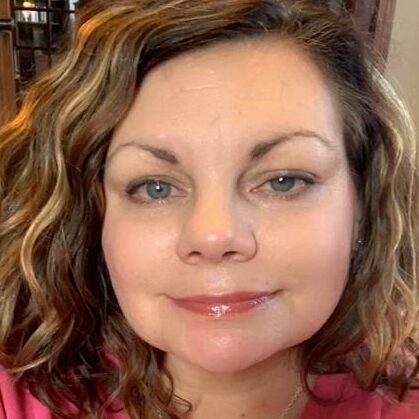 THE INSTRUCTOR
Shawn Archer
Shawn Archer (she/her) is a certified RYT-500 yoga teacher, Trauma Center – Trauma Sensitive Yoga Facilitator, and founder of Gentle Spirit Yoga, LLC. Her passion for yoga is based on helping individuals explore the healing aspects of yoga movement while incorporating mindfulness, body connection, and breath awareness into each class.
Due to class size limitations, we have remove the Full Day ticket option. Please sign up for individual classes below.