We are back to on site meetings at St Davids Church on 12 Mile in Southfield for a few meetings.
Check your Tapas newsletter or the website for information. St Davids has completed all renovations giving us a large, clean space to do asana, meet and have refreshments.

Virtual Yoga Day
Purchase tickets below and see class descriptions.
On Jan 21st we will send you a Zoom link for the class(s) you have signed up for. There will be 30 minutes between classes to allow you to sign off and log in to each class link.
Classes & Instructors
See below for a breakdown of the classes offered and info about our instructors.
Balance (Virtual)
9:30 AM – 10:45 AM
Join Dawn Priebe, RYT500, and Mike Wysner, MSW, RYT from their home studio to work on balance. What is it? We lose balance as we age leading to accidents. Improving balance affects your entire body; neurons, brain, muscles, joints, cognitive function and your confidence. Starting out with basic balance poses and working up to some creative poses to strengthen the core.

Reach them at yogasoul@aol.com for more information on classes or visit Dawn's website: http://www.yogasoulllc.com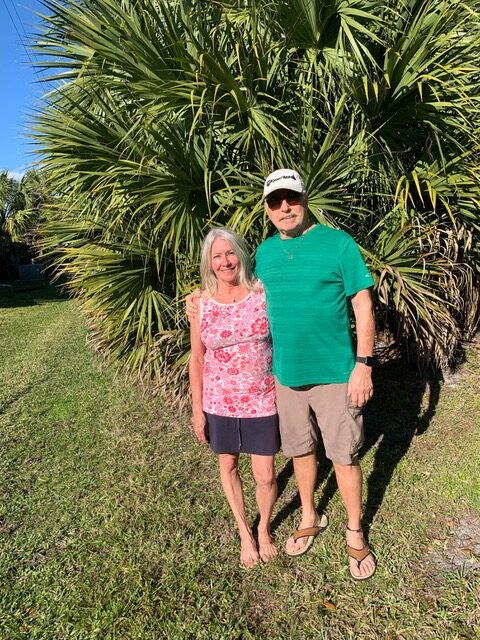 THE INSTRUCTORS
Dawn & Mike
---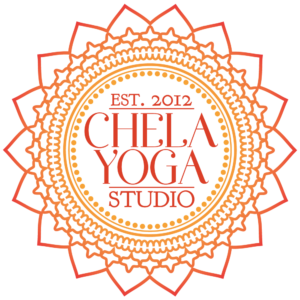 Releasing the Psoas (Virtual)
11:15 AM – 12:30 PM
Join Marlo Ziegler RYT500, CRYT owner of Chela Yoga LLC for a comprehensive look at Releasing the Psoas. This is a mixed level class introducing gentle Asana and Pranayama to help release our often neglected and tight Psoas muscle. Our Psoas muscle group wraps around the inner hip and pelvis stabilizing the lumbar and thoracic spine (T12) but the Psoas doesn't stop there it also connects to the diaphragm making it one giant and important group of muscles. Psoas release is essential to all tight, aging bodies, from our ankles to the crown of our head the Psoas is key to balance and well-being.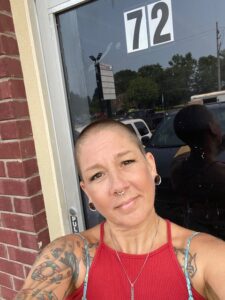 THE INSTRUCTOR
Marlo Ziegler RYT500, CRYT
Marlo has been teaching Yoga since 2003, and became an RYS200 yoga school in 2011. Marlo opened the brick and mortar doors of Chela Yoga LLC in 2012, and although there's has been some difficulties over the last couple years she is proud to announce the reopening at a new location.
Chela Yoga LLC is located at 72 N Williams Lk Rd, Waterford MI 48327 (248)860-6681
Currently offering hybrid classes, online and in studio. We ask that all in-studio practitioners be vaccinated from COVID-19 and wear a mask at all times. Their weekly schedule can be found at www.chela-yoga.com.
---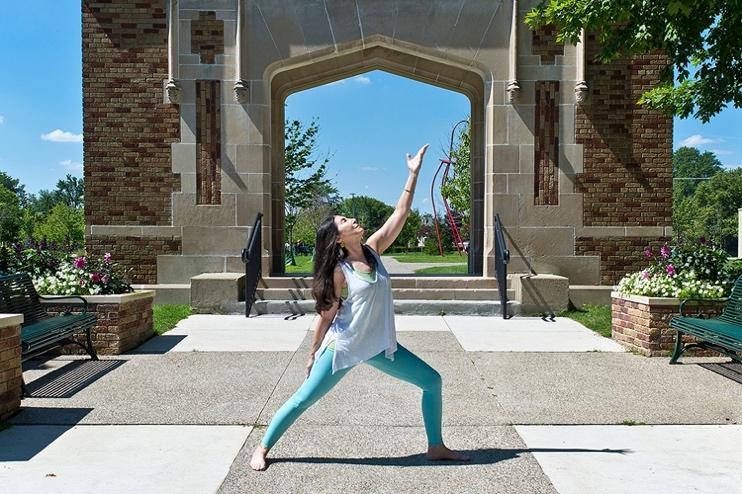 The Fruits of Yoga
1:30 PM – 2:45 PM
Karen Lutz E-RYT 500/YACEP will be teaching this class connecting to the wonderful ways yoga nourishes us by taking each of the facets and explore how we breathe, move and engage the body.
If you can get on the floor have your yoga mat and any props you enjoy using, and for those who may not be able to get onto the floor we will explore the options for bringing in benefits with modifications.
Karen will be using a chair for some of the standing postures, so have one close by if possible.
Everyone is welcome to share this session! The power of yoga is remarkable. Let your yoga move you on and off the mat!Karen will be teaching from her home studio. yogacpk@gmail.com
---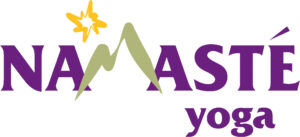 Better Backs (Virtual or In-person at studio)
3:15 PM – 4:30 PM
Mindful adaption of traditional yoga poses to help the comfort of the back. The focus of this class will be on breath, creating space by stretching into places where there is muscular tension/trapped energy. This class may help ease the back and help create ease.
THE STUDIO
Located at 309 S Troy St. Royal Oak, MI.48067 and committed to providing Yoga that is all-inclusive. Namaste has been the heart of Royal Oak for over 20 years. You do not have to be thin or flexible to practice. The poses meet you where you are, no matter where you are. You are your own guru, meaning you adapt the poses to your body. You don't struggle to meet them; they rise to meet you. You affect a balance of comfort and strength, steadiness and ease. It doesn't matter who you are, how you're shaped, or your level of fitness. Yoga is an individualized practice, that you will tailor perfectly to fit you. As you change, yoga will continue to meet you where you are. https://namaste-yoga.net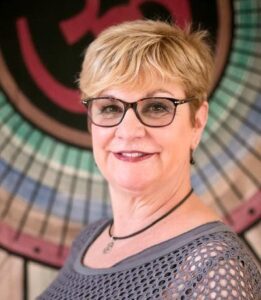 THE INSTRUCTOR
Kyla Remus, RYT 500
She will guide the class on behalf of the studio. Kyla has been teaching at Namaste since 2001 and has been practicing herself since 1989. Her credentials include Yin Certification from Explore Yoga, Relax and Renew® Restorative Yoga Level 1 certified, 200-hour graduate of Namaste Yoga, 300-hour graduate, of the former, Beaumont School of Yoga.